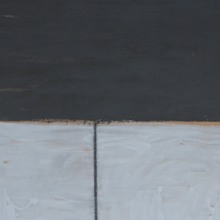 Piero Pizzi Cannella was born in Rocca di Papa in 1955. From 1974 to 1977 he attended the painting course held by Alberto Ziveri at the Academy of Fine Arts in Rome.
Memory is fundamental to the artist's creative path, which he expresses in a refined and enigmatic language, full of cryptic signs and symbolic traces with an almost esoteric meaning.
With a full-bodied pictorial material, in the 1980s Pizzi Cannella concentrated on everyday objects, such as jewellery, clothes, tables, dried flowers, chairs, fans, lizards or amphorae, devoid of all depth, for some metaphysical traits, in which the life and essence of a forgotten past, the nostalgia, dreams and collective memories of our present seem to be metaphorically condensed.
In 1982 he set up his studio in the former Cerere pasta factory in Rome, creating the Scuola di San Lorenzo with Bruno Ceccobelli, Gianni Dessì, Giuseppe Gallo, Nunzio and Marco Tirelli, with whom he took part in numerous group exhibitions.
In 1993 he exhibited at the Venice Biennale and in 1996 at the Rome Quadrenniale. Over the years he has held important personal exhibitions in various cities in Italy and abroad, including Rome, Siena, Florence, Paris, La Habana, Singapore, St. Petersburg, Basel, Berlin and New York.