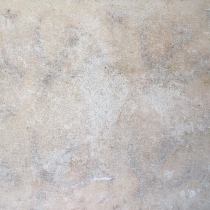 Franco Angeli, one of the most important Italian artists of the 20th century, was born in Rome in 1935.
Through the sculptor Edgardo Mannucci he became acquainted with the work of Alberto Burri, whose informal poetics influenced his early works: monochrome, material canvases in dark tones covered with torn and tattered nylon stockings, a symbol of poverty and sadness.
In 1955 he met Tano Festa and Mario Schifano, with whom he established a profound relationship of friendship and cultural exchange: together with Francesco Lo Savio, Pino Pascali, Jannis Kounellis and Fabio Mauri they created the Scuola di Piazza del Popolo, whose reference points were the galleries La Tartaruga and La Salita in Rome. In 1960, Angeli's first solo exhibition was held at the La Salita gallery.
In 1964, for his solo exhibition at the Galleria dell'Ariete in Milan, Angeli used stereotypical ideological symbols taken from street furniture, synthesising the rhetorical and celebratory character of the relics of an eternal and capital Rome: the Eagle, the Swastika, the Hammer and Sickle, obelisks and so on. In the same year he took part in the Venice Biennale, in 1965 in the IX Roman Quadrennial and in 1967 in the São Paulo Biennale.
At the end of the sixties Angeli was engaged in the theme of the Vietnam War, while in the eighties he devoted himself more to figuration: he portrayed symbols of his childhood, obelisks, deserted squares, capitals and marionettes, the latter interpreted as self-portraits, through stylised forms.
He died in 1988. Angeli's works can be found in the most important Italian museums.